THE FAMILY LEADERSHIP DESIGN COLLABORATIVE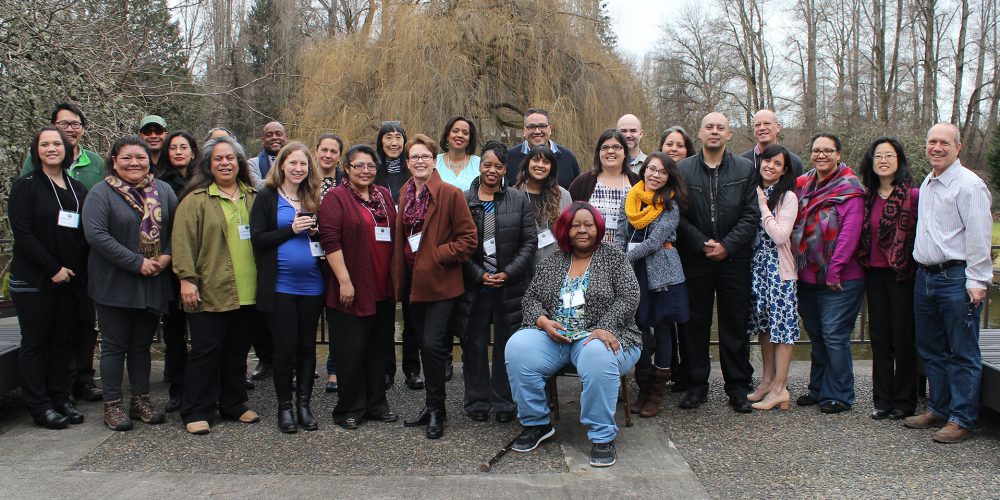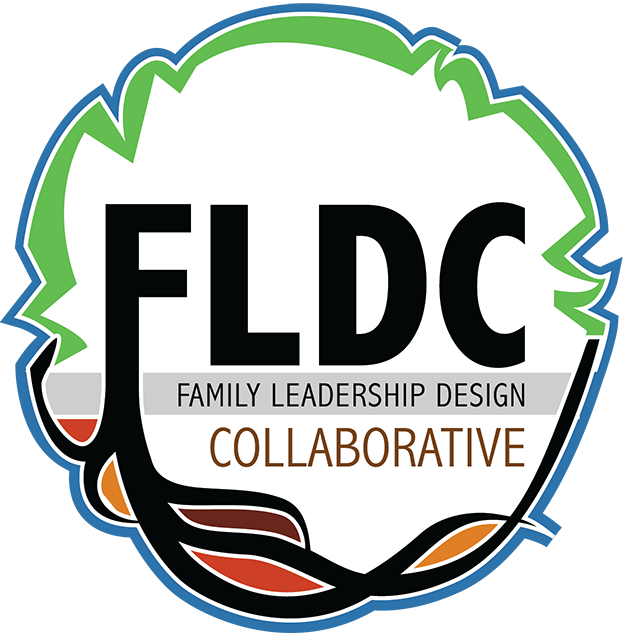 The Family Leadership Design Collaborative (FLDC) is a national network of scholars, practitioners, and family and community leaders who work to center racial equity in family engagement.
We do this by reimagining how families and communities can create more equitable schools and educational systems. We engage in research to develop "next" (beyond current "best") practices, measures, and tools to foster equitable collaborations toward community wellbeing and educational justice.
The FLDC is a participatory design research project (PDR). PDR emerges from design-based research and is an iterative research process that attends to power, relationships, and histories of oppression/resilience through partnering with young people, families, and communities. PDR advances theories of human learning alongside new sets of relations, practices, and tools towards social justice and change-making. We do this through a practice of PDR called solidarity-driven co-design.
Co-design is a process of partnering and decision-making that engages diverse peoples to collectively identify problems of practice and innovate solutions. Co-design has the potential to foster change-making that is responsive, adaptive, and equity-oriented.
The FLDC was launched in 2015 by Drs. Ann Ishimaru and Megan Bang, out of the University of Washington College of Education. (Dr. Bang has since moved to Northwestern University). The initial project involved two phases of convening and research, spanning three years.
In Phase 1 we convened over 40 scholars, practitioners, and community leaders to identify a research and practice agenda. We then partnered with groups in 10 cities across the U.S. Community leaders in each city facilitated a series of "design circles" that brought diverse community members together face-to face to identify and co-design solutions to local issues.
In Phase 2 we worked more intensively with partners in W. Salt Lake City, Chicago, Southeast Seattle, and S. Los Angeles. We supported each site in co-designing and piloting local solutions, while fostering solidarities and knowledge sharing across sites.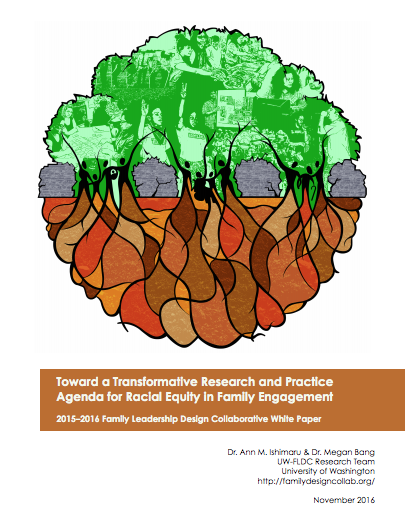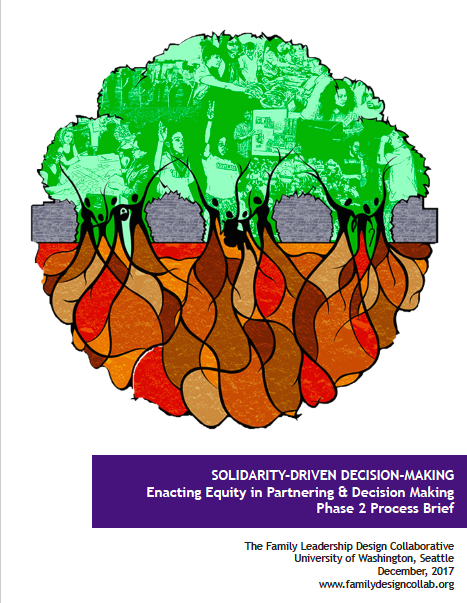 Members
Vianna Alcantara – Brown University
Erin Okuno – Southeast Seattle Equity Coalition
Lorena Guillen, University of California, Los Angeles
Mara Casey Tieken, Bates College
Ananda Marin – University of California, Los Angeles
Peggy Kwak – Chinese Information & Service Center
Almaida Yanagui – University Neighborhood Partners
Karen Mapp – Harvard Graduate School of Education
Derrick Lopez – Southfield Public Schools, MI
Gerardo Lopez – University of Utah
Carol Lee – Northwestern University
Muhammad Khalifa – University of Minnesota
Mary Johnson – Parent U-Turn
Mark Warren – University of Massachusetts, Boston
Shirin Vossoughi – Northwestern University
Tarajean Yazzie-Mintz – American Indian College Fund
Kari Xiong – Anoka-Hennepin School District- MN
Hugh Vasquez – National Equity Project
Melanie Strey – Federal Way School District- WA
Cynthia Soto – University of Illinois, Chicago
John Rogers – University of California, Los Angeles
Michelle Renée Valladares- National Equity Center
Joyce Parker – Citizens for a Better Greenville
Edward Olivos – University of Oregon
Na'ilah Nasir – University of California, Berkeley
Nalani Mattox-Primacio – Keiki o ka 'Aina Ho'ohili Pllina
Anne Henderson – Annenberg Institute for School Reform
Filiberto Barajas Lopez – University of Washington, Seattle
Barb Blackdeer-MacKenzie – Wisconsin Indian Education Association
Bryan Brayboy – Arizona State University
Joanna Brown – Logan Square Neighborhood Association
Janeen Comenote – National Urban Indian Family Coalition
Ezekiel Dixon-Román – University of Pennsylvania
Stephanie Fryberg – University of Washington, Seattle
Joanna Geller – Metropolitan Center for Research on Equity and the Transformation of Schools
Kris Gutierrez – University of California, Berkeley
Camille Wilson – University of Michigan
Dawn Wilson-Clark, 482 Forward
Amber Banks – Research Assistant – University of Washington, Seattle
Paul Kuttner – University Neighborhood Partners
Samantha Cohen – Flamboyan Foundation
Research Team
Affiliations