Story of our project image – How do you visualize a world you haven't yet seen?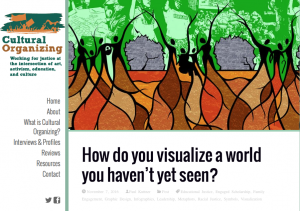 Our project image was designed by Dr. Paul Kuttner, FLDC collaborative member.
Click here to read a blog post from Dr. Kuttner about the design process. The article is part of CulturalOrganizing.org, a site working for justice at the intersection of art, activism, education, and culture.